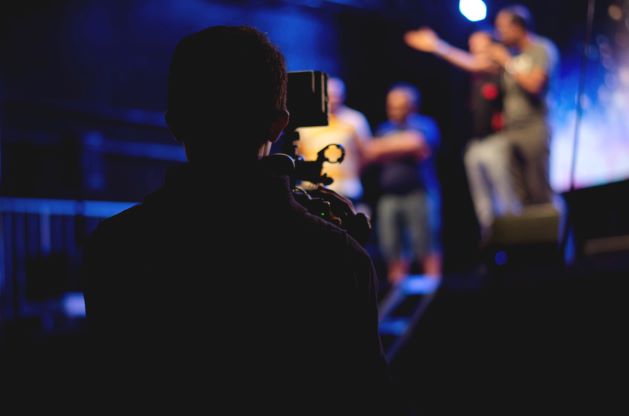 Producing video content is a great way to build an audience and share your message with the world. But what about the music? Where do you find quality, royalty-free music that won't break the bank? Read on for some ideas on what kinds of music we should look for to make our video production all singing and dancing.
Royalty-Free Music Platforms
There are several royalty-free music platforms such as www.Shockwave-Sound.com that offer high-quality music at a fraction of the price. These services provide access to hundreds of thousands of tracks from talented composers, producers, and artists.
Whether you are looking for music for video production, social media, or an event, you can find some options that will please various ears. Musicians and singers can also benefit from the music available. It is not everyone that has the talent or the time to write their own and so will want the music of others to tap into and make use of.
Online Music Libraries
There are online music libraries that can have thousands of tracks to choose from. Their music selection covers will generally cover a wide range of genres and styles, so you're sure to find something that matches your video project perfectly. Very often, they will also offer custom licensing options, so you can confidently use their music in video production without any legal issues.
It is good to have a library to access that has so many choices on offer that you will be hard-pressed not to find the pieces of music that you need. Ones that suit and fit perfectly the mood of your situation or occasion. The soundtrack to video productions, for instance, has become as important as the visuals. If we are to create an impact we want the combination of the two to work for us. It will be what makes our work recognisable and memorable to the masses.
You can find the unusual when you access music libraries of tunes waiting to be discovered by the mainstream. There is a lot of talent out there that has just not had the opportunity to achieve success with their work. That is their soothing or uplifting melodies, groovy basslines, and the lyrics they have written that can just sing to the heart.
Music Services For Hire
Consider looking for music services that specialise in video production music. These services will generally have a team of composers and producers who can create custom compositions for your video project, allowing you to get exactly the type of music you need.
There will likely be a piece of music already written that suits our needs perfectly, but it can be hard to locate it just like that. So, we can, of course, look to save time on our part, by having someone compose from scratch just what we need. Something meaningful that will be the result of our initial ideas asked for.
Composers can take our subject matter and ideas on the ambiance we are looking to create and then convert that into a piece of enchanting music that will stand out from the crowd and make all the difference to our promotions or social media posts. Social media is all about creating interesting content and there is nothing more interesting than something original and different.
Overall, there are plenty of great sources for royalty-free video production music out there. Whether you're looking for a royalty-free music platform, an online music library, or a music service that specialises in video production, you're sure to find the perfect soundtrack for your video project. With so many options available, there's no reason not to take advantage of these great solutions and make your video production even more memorable. We will be glad that we took the trouble to find that perfect tune.