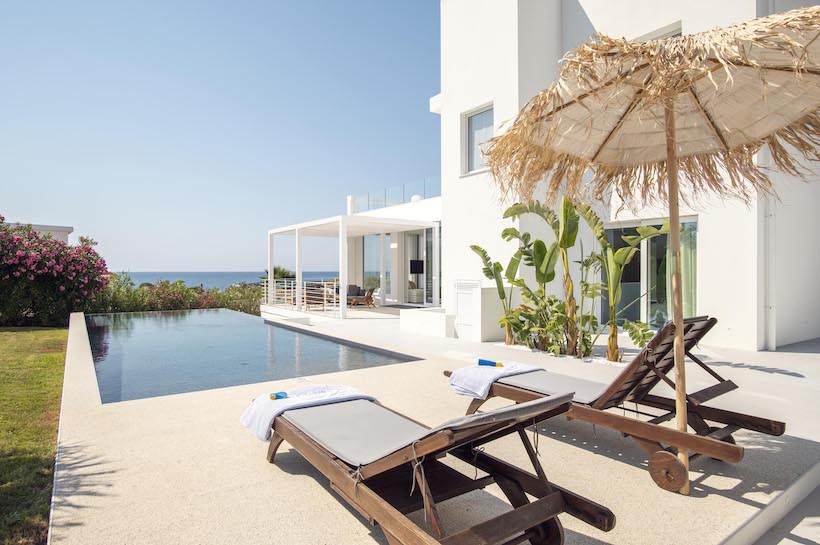 Sicily is a popular destination for most people looking for the island vibe. Additionally, this locality has numerous activities and sites to visit, enhancing the experience of any trip you take to this island. This destination is the largest Mediterranean archipelago with a well-preserved history and culture. When planning a trip to this island, Select Sicily is a top-notch holiday rentals site for bookings according to numerous reviews, especially when talking about villas with private pool. Here are some of the best villas in the area that you can select from.
Villa Aqua
Villa Aqua is a top choice for most people looking for villas with pools in Sicily. This modern grandeur property has a heatable infinity swimming pool with an appealing view of the bay. This villa has numerous desirable features, including a private walkway to access the sea, large rooms, and a relaxation area, among others.
Villa Aria
Traveling with friends and family is among the top ways to enjoy a vacation. The luxurious Villa Aria has 3 large rooms accommodating up to 6 people. The architecture of this establishment and the environs are breathtaking. This delightful space has a panoramic pool coupled with large terraces that will give you value for your money. Its location near Selinunte, Europe's most significant archeological park is another key attraction for this location.
Seashore
Seashore is among the best Sicily villas with a pool within a scenic locality. It is a refurbished villa, but the original architecture remains intact. The modern touch, coupled with the elegant pools, allows for maximum relaxation. Another essential addition to this villa is the wellness area which has an array of amenities, including an emotional shower, gym, and control room.
Essence
The panoramic sea view is one of the top-selling features of this villa. The rooms are spacious and well-furnished. The sweeping exterior surrounding the pool is the perfect place to enjoy the warm island.
Mozia View
Mozia View is among the top pocket-friendly villas with a private pool in Sicily. From this location, visitors get a view of a beautiful natural reserve. The roof terrace is panoramic, and the surroundings are breathtaking.
Blue Solanto
This villa is a luxurious seafront option with an infinity pool to die for. The blue waters of the Mediterranean enhance the overall appearance of this location. This beautiful villa is large, allowing for a maximum of eight guests. It is an ideal pick for family vacations or friend groups traveling.
Prestige
Prestige is a top-tier property with many appealing amenities for its patrons. They use natural seawater in the pool, and this has innumerable benefits. Prestige is strategically situated in an area with diverse activities and sights.
Renting a villa with a pool is ideal, especially during summer. This amenity is critical as it avails the perfect environment for exercising and wellness. Reviewing other necessary features of a property is inherent before payments are made. Factors such as features, availability and the surrounding area are some of the components that will influence your decision on the villa to pay for. All the villas we discuss herein are available for booking on Select Sicily. Visit selectsicilyvillas.com for more information and details.