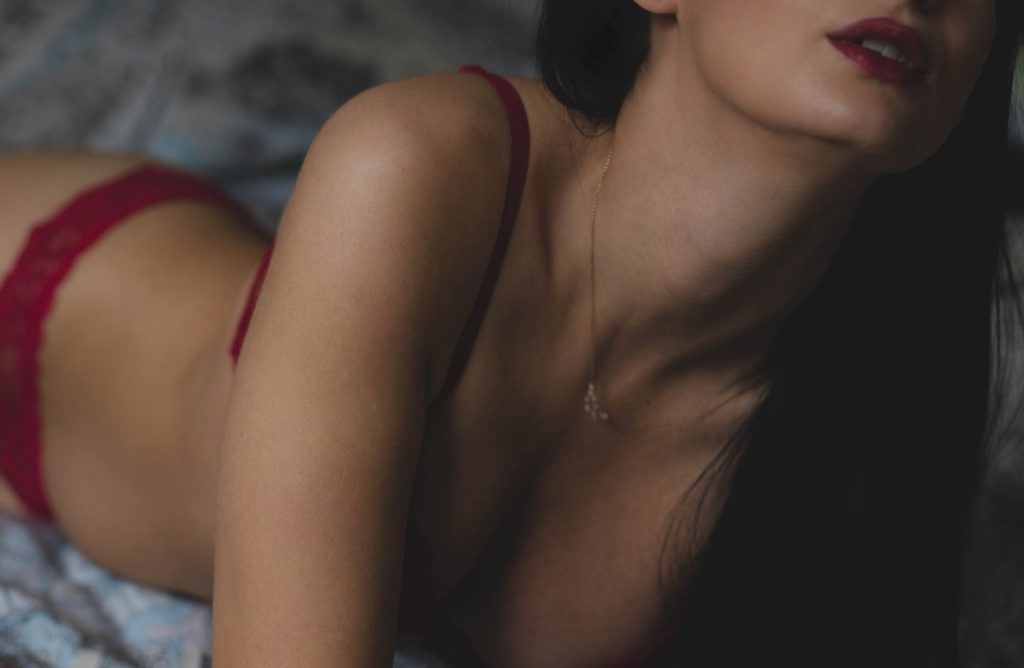 One-night stands between consenting adults can be an extremely exciting experience. It's a good way to just have fun without worrying about what the other might think of your needs and desires. However, it's important to stay safe while having fun. If you're planning to have a one-night stand, consider buying these items.
A Bullet Vibrator

A bullet vibrator is the perfect option for a one-night stand because it's versatile. You can find a reliable bullet vibrator for very cheap, which makes it great for a toy you can use with this partner, then throw away afterward. Some cheap bullet vibrators have a reputation for not lasting very long, but with a one-night stand, that's not a problem.
A Rabbit Vibrator

Although rabbit vibrators can be more expensive than bullet vibrators, they also pack a pretty intense punch. Rabbit vibrators provide extra stimulation, which can be amazing for anyone looking to get more out of their one-night experience. If you're willing to shell out a little extra for a rabbit vibrator, it's definitely a useful tool to have.
A Dildo

Sure, a rabbit vibrator provides you with some dual stimulation action, but there's a reason dildos have been popular for literally millennia. It's an old standby that gives you plenty of penetration options. Plus, a decent dildo can still be incredibly cheap, and it doesn't even need any batteries. Use it for your one-night stand, then toss it.
Bondage Rope

Are you ready to get a little kinky? Bondage rope is a great option for a one-night stand because it's also super versatile. You can use it for straight-up bondage, take a more artistic stand, or use it to maintain some otherwise-difficult sex positions. Plus, bondage rope is super cheap. It's important to buy bondage rope if you want to use rope for kinky elements, so don't skimp on this one.
Cheap Lingerie

Lingerie is obviously a great addition to the mystique and excitement surrounding a one-night stand. If you're interested in buying new lingerie, you might want to take the low-cost route. If it gets dirty, it's often more hygienic to just toss it rather than launder it. Plus, that gives your partner the option to literally tear it off you, which can be incredibly fun.
Vibrating Panties

One-night stands are a great time to engage in something you've never tried before, but that's always seemed fun. Vibrating panties give you the ability to try out foreplay on a whole new level. When you don't even have to take your underwear off to start getting frisky, it adds an entirely new element to your sexual escapades that can be truly thrilling.
Lubricant

You can never really have enough lubricant. Having plenty of lubricant on hand lets you exercise all your options to see what you like the most. Your best bet is to have both water-based and silicone-based lubricant available. Silicone-based lubricant is great for anal and additional lubrication, but water-based lubricant works with silicone sex toys.
Condoms

Of course, you need to have condoms on hand. Even if you trust the other person in claiming not to have any STDs, there's a possibility that the person's mistaken or just hasn't gotten tested since having sex last. Putting on a condom can be an incredibly sexy addition to foreplay. Take the vantage point that it's deliberately sexy, because staying safe is always sexy.
Conclusion

There are all sorts of cheap and reliable sex toys out there you can use to make your one-night stand that much hotter. On top of buying cheap sex toys you can easily throw out after your one-night stand, it's extremely important that you stock up on condoms beforehand. If your one-night partner truly respects you, they'll accept that it's an important part of staying safe and won't raise any objections.