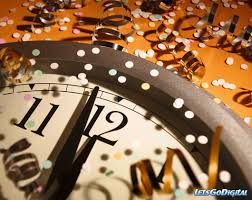 The New Year is fast approaching and I know to many of you, the preparations are underway on how best to spend the start of another year. You may have varying opinions and debates. For example, you can choose to stay at home and enjoy the holiday with friends and family or you can also decide to take your family out on road trips or even air travels. You can also decide to spend the time watching sports, for example football at your favorite joint together with your friends.in case you are planning to travel either abroad or within the country, you will need some tips on how best to go about it. Last year I decided to travel abroad and with the experience I got from the travels, I am here through this article to let you know how you can budget for the traveling trips without having to break the bank.

Airfares
In case you are planning to travel abroad or just around the country but by air, you can choose to cut airline tickets cost by visiting discount websites to see if there are better deals around. You can also find Travelocity deals before the actual booking of the trip. Simple tricks that can help you save a lot;
Connecting flights

Travelling light

Looking around into round trip tickets

Getting back to the same airport
Eating
Planning your meals in advance is a good idea. Before you leave, figure out where you will be and what you will eat. If you can eat at your place before traveling is even better. That is not only good for your pockets, but can also save you some unnecessary stomach upset. Other ways that you can actually save on food costs include;
Cooking for yourself

Avoiding hotels' breakfast

Take more during lunch as opposed to dinners
Accommodation
As for accommodation, you can try staying up in town next to you. If you are going to visit a big city, for example, you can stay up in a small town near it as that will cost less that seeking accommodation in the middle of the city. Other ways that you can save on accommodation costs includes;
Home exchanges
Asking for cheaper means of accommodation

Using vacation homes instead of hotels if your trip will take longer

Using two bedroom suite as opposed to having two separate rooms
Car Rentals
There are many ways to which you can save up on car rental costs, especially if in your trip you are going to travel by road throughout. There are a lot of companies that offer these services including Avis. In case you are planning to travel during the New Year, many car-for-hire companies will be offering coupons and promo codes as it happens every other year. You can go online and make reservations depending on what car renting company impresses you with their services. Other ways that you can make your car renting fees cheaper includes;
Bringing along child car seats

Use the smallest car possible

Fill up the rental car
Conclusion
What I have discussed above may not explore all the ways of how you can save up on the New Year's traveling costs, but has covered a major part that may actually be of interest to you. Following these simple suggestions such as booking hotels online via websites like Dealslands.co.uk or searching some discount codes like Barcelo discount code might end up saving you a great deal of cash. The secret is to look out for promotional offers during this festive season as they are widely available.