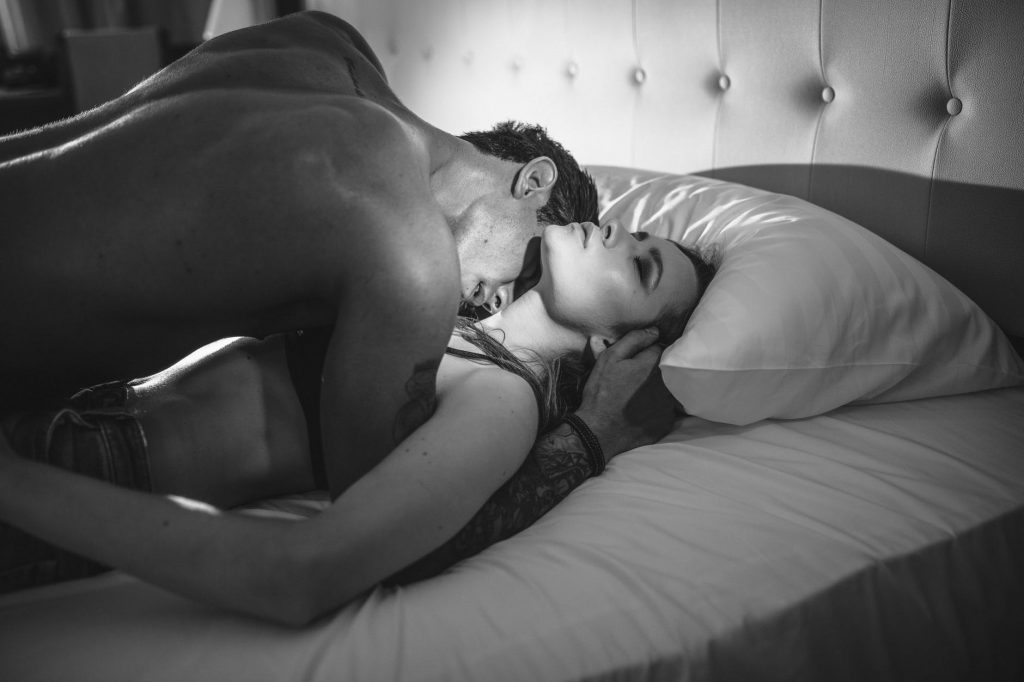 It's not easy to choose an aphrodisiac that is effective and safe at the same time. The market is full of endless libido enhancers with big claims that seem too good to be true. The huge number of companies, with multiple lines of products make it challenging to discover a good solution to your low libido. 
That's why we have created this post to present the best aphrodisiacs and libido enhancers in the market. You can read the reviews and then make an informed decision for an improved sex life.
The Best Libido Enhancers for You to Choose From
So, what are the best libido enhancers? What should you keep in mind while choosing one? How do you find the best one for you? Here is a look at all that you needed to know, and more.
1. NutraChamps Premium L-Arginine Nitric Oxide Supplement
L-arginine, an amino acid, is known to enhance libido by improving circulation. It helps you achieve better erections and orgasms and should be taken two to three hours before sex. Many studies have also proved the effectiveness of the aphrodisiac properties of L-arginine.
L-arginine is the main ingredient in this NutraChamps formula. The ingredient facilitates the synthesis of nitric oxide in the body and relaxes the blood vessels. As a result, the circulation in your body increases and helps achieve better arousals and erections.
The formula also provides you stamina and energy for better sexual performance. You can also expect better hearth health, as the company claims.
2. VigRX Plus
This one is for males only! The libido enhancement pills help men increase their sex drive, erection size, and libido. Some clinical studies have also been conducted and show the efficacy of the pills. Over a million boxes of VigRX Plus has been sold, which shows the customers are really happy with the results.
The pills are made from a natural formula and blend many herbs. You will find horny goat weed, Epimedium, Cuscuta extract, Gingko Bilboa, and other natural ingredients with aphrodisiac properties.
One thing to remember, it's a penis enhancement pill and may not help you achieve full body arousals.
3. Moon Juice Energy Food Maca Concentrated Extract
Various races and tribes have used different hers to get turned on in ancient times. Maca is such a natural herb and is still used in Peru as a natural aphrodisiac. Backed by science, Maca does have strong aphrodisiac properties.
Maca is the main active ingredient in Moon Juice's libido enhancer. The company has also added phytonutrients to catalyze the action of Maca and help you boost your stamina. Maca can also have a positive effect on your mood for better arousals.
Maca also works for women and facilitates natural vaginal lubrication. It impacts the nervous system and alters the release of hormones to enhance your libido.
4. NutraChamps Korean Red Panax Ginseng
In our quest of natural aphrodisiacs, we discovered ginseng to be an effective substance. The ginseng root is the main herb in NutraChamp's libido enhancer and claims to improve sexual performance, energy, and focus.
Used since old times, ginseng has helped people to overcome low libido and enhance sexual functions. The herb led to improved erection quality in men in a clinical trial. Menopausal women also experienced strong arousal and better sex drive after taking ginseng.
The NutraChamps formula uses extracts from the Korean red Panax ginseng. The herb can improve symptoms of erectile dysfunction and known for its antioxidant and anti-inflammatory properties.
5. Source Naturals Tongkat Ali
The libido enhancement pills come with 80 mg of pure Tongkat Ali extract. You can also find other ingredients like stearic acid, microcrystalline cellulose, and modified cellulose gum.
Tongkat Ali is a root extract and touted for its power to increase sex drive. People in Southeast Asia have been using the herb for a long time to treat many ailments like bacterial infections and fevers. Tongkat Ali is also a strong aphrodisiac, and can be used in erectile dysfunction.
Researchers have found the herb to have a positive effect on stress hormones. A study found Tongkat Ali to alleviate stress, improve mood, and boost testosterone status in 63 men and women.
Anything that boosts testosterone naturally enhances your libido.
6. Nature's Way Garlicin
Garlic has potent aphrodisiac properties, but most avoid it due to the pungent smell. Yet the allicin present in garlic can have a significant effect on improving your sex life.
For starters, allicin improves blood flow and brings down your blood pressure. Most of the effects are felt in the pelvic area, which leads to better erections in men and improved vaginal lubrication in women.
Allicin also facilitates the vasodilation process by allowing blood vessels to open up. As a result, more blood flows to your genitals to activate your sex organs and give you a passionate arousal.
Best of all, the pills are completely odor-free!
7. Spanish Fly Pro
Till now, we have been saving the best product for the last! Spanish Fly Pro is a blend of handpicked herbs and natural ingredients that gives you a sexual high like no other aphrodisiac. Let's take a look at some of the ingredients-
Zinc
Maca root extract
Arginine hydrochloride
Tribulus Terrestris fruit extract
Guarana seed extract
Panax ginseng root extract
Caffeine
All the ingredients listed above have strong aphrodisiac properties backed by chance. Spanish Fly Pro combines the effectiveness of all these ingredients into a single product to achieve full body arousals, better erection, improved vaginal lubrication, enhanced performance, and increased sexual appetite.
The formula is natural, safe, and meets all FDA requirements. You just need to take 5 drops of Spanish Fly Pro with your beverage and can experience the effects in just 10 minutes!
Final Thoughts
Before you buy any libido enhancer, do your research to make sure it's safe and reliable. You can try Spanish Fly Pro for optimum results as it combines the best aphrodisiacs known to nature.