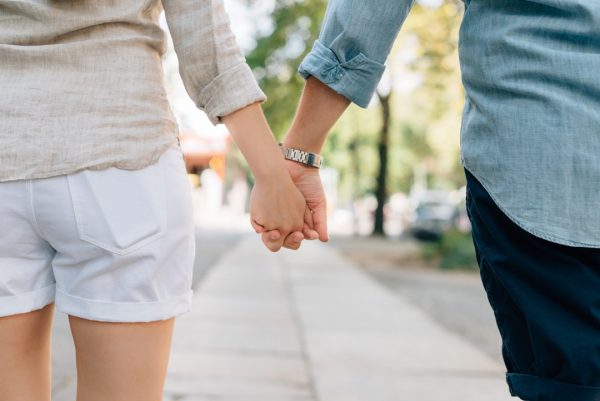 The internet has done something very strange about the way we meet our significant others. Okay, maybe it isn't all that strange. The fact many couples meet online probably doesn't surprise you in the slightest.
This doesn't make dating any less intimidating or difficult. In fact, some people may tell you online dating seems kind of impersonal at times.
Maybe you need to spice up your dating life with some creative first date ideas. This will create an aura of intrigue that says, "Let's do this again sometime."
Here are some crazy date ideas you can try out. You may just get lucky with one of them.
1. Watch the Sunset
There is something serene and borderline divine about watching a sunset. Some people will say you can't paint a sunset until you've seen a lifetime of them. They're simply one of the most beautiful experiences we get in this life.
What better way to enjoy a sunset than with someone?
As you sit there, you can discuss some of the deeper and more meaningful aspects of life. This is an opportunity for you two to discover if you agree on some of the basic ideas which guide a relationship.
What are your ideas of life, liberty, and the pursuit of happiness? Don't be afraid to get deep.
2. Go to an Aquarium
Aquariums are a great place for two people to walk about and talk. Same as above, you may find yourselves going deep into your philosophical natures. That's always good, as long as you avoid fights about religion or politics.
When you go to an aquarium, you give yourselves something to look at. There are plenty of beautiful fish swimming about.
Additionally, watching fish swim about is good for you. It can help relieve stress, lower blood pressure, and even physical pain.
3. Video Game Dates
It's the 21st century. That means everyone by this point should have played a video game at least once in their life. Video game dates aren't just for the gays anymore!
Video games have the ability to bring out your inner child. Many couples find playfulness an important quality in a lasting relationship. It can also bring out a competitive edge which some couples may find attractive.
Inspire an adrenaline rush for you and your new date. If you two can keep your emotions in check, you can rematch each other again and again.
A video game date may be the hours of fun you're searching for in a prospective life partner.
4. Go to a Diner
A little Americana never hurt anybody. American pop culture often references young couples sitting in a diner and sipping milkshakes.
Is this a real image or a romanticized version of the past?
Well, you have the opportunity to find out for yourself. Why not head to your local diner and order a basket of french fries and a milkshake?
You can share. You can even share the bill if you want! Again, this is the 21st century.
You never know what you may find. A piece of history or a common interest.
More than anything, you two need to find something to do while you chat about life.
5. Thrift Shopping
There's more to a person than meets the eye.
While this is true, you can get a good sense of a person from the clothes they wear. This is not an opportunity to get shallow! You don't both need to share the same taste in men's trousers to get along.
What's important here is sharing and having fun. Take the opportunity to get to know one another on a deeper level. Take in the fashion of the other.
Take it a step further and offer to dress the other in your own personal style. You'll quickly get an idea of each other's likes and dislikes.
6. Visit a Historical Site
Nothing will ever inspire the present more than the past. This is true of politics, art, language, and even love.
While the way we express our feelings may change from year to year and decade to decade, we will always love. At least that's the hope until robots take over the world.
A quick Google search may reveal tons of local historical sites. This will give you both an opportunity to connect with the heritage of your town or city.
7. Visit a Playground
The best advice anyone could ever debatably give is to connect. Whether you're an introvert or extravert, you want to connect with other people. You want to connect with yourself.
Can you connect with yourself and another person at the same time? Perhaps so, if you visit a playground together.
Hop on the swings and relive your childhood. This time, though, do it along with someone you think is super attractive.
What more could anyone ask for? A great partner sticks with you through the thick, the thin, the sticky, and the slippery.
8. Cook Together
There is probably no better way to test your compatibility than to cook together. In a pluralistic society, you can bet you and your potential partner come from completely different worlds.
What's the one thing which can always build a bridge? Food.
Introduce your potential partner to your own corner of the world. Whether it means looking up a recipe online or calling your dad, you can bring this person into your world.
The bigger challenge here may be working together. That's a whole other challenge in and of itself.
If it's destined to work out, this is a surefire way to impress your partner.
Crazy Date Ideas: Write a Success Story
Not every date you go on will end in success. You may never hear from each other ever again.
However, with a few crazy date ideas, you can get a better understanding of the person you're interested in.
Use these ideas to spark your imagination and write an unforgettable romance. Life's what you make it, so let's make it be unforgettable. For more dating advice, visit our dating section.