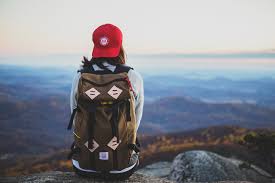 According to recent Global Business Travel Association Foundation statistics, the cost of travel abroad will stay fairly flat throughout the year. Global uncertainty and level oil prices, the report says, are key factors in the stabilization of costs — which means the casual traveler can expect to proceed with plans for trips abroad. He and she can anticipate at least one country's warm and thoroughly belated welcome, while other points of interest include two former flashpoints of war and one whose topography looks like nowhere else on earth.
Cuba
America's resumption of diplomatic relations with Cuba in 2016 has brought a predictable wave of sales initiatives swirling about a country that Americans haven't seen up close since as early as 1958, when the U.S. first prohibited arms sales to the Caribbean island nation. Fifty-eight years later, Cubans are delighted to point to Old Havana's neoclassic architecture at its Plaza Vieja, the Che Guevara Mausoleum at Santa Clara and the vibrant  international influences at Santiago to the East as they welcome an old adversary with the warmth and care of an old friend. Cuba is a magical slice of land very near home, its people eager for a visit that surely will benefit both cultures.
Peru
One writer called Peru the "molten core" of South American life — and if you like centuries of tradition with your travel, she's probably not far wrong. Teeming cities like  Cusco and Arequipa vie for attention with those seeking the depths of history in sacred Indian villages, quiet traditional textile shops and Machu Picchu, the renowned Inca trail and ruins.
Croatia
Following a vastly divisive series of ethnic wars in the early 1990s, Croatia has emerged as a premiere travel destination. Cities like  Zagreb and  Dubrovnik tout their art, live performance and food, and both are minutes away from the pristine 1,800-mile Adriatic Sea coastline. If you are into soccer, you could possibly catch one of the best teams in the world play, as Croatia is ranked as the 14th best team in the world.
Vietnam
It's been 22 years since the United States re-established diplomatic relations with Vietnam — and today, relations couldn't be better. The Vietnamese are especially interested in America's more youthful aspects, and with good reason; the median age in Vietnam is a little over 30. The capital city of Hanoi and the infamous Ho Chi Minh City bid you welcome with their French colonial landmarks and their bustling night lives in a thoroughly reconstituted nation half a world away.
Iceland
Iceland owes a lot of its current notoriety to the 2010 eruption of  Eyjafjallajokull, the volcano with the tongue-twisting name. Since then, the world has rediscovered the land whose topography looks like something out of a NASA film, with its jewellike volcanic ash, its winding craters and its shrewdly hidden hot springs. The Icelanders have responded with every tour imaginable, hawking the wonders of Reykjavik, the capital, and its fabled Blue Lagoon geothermal spa and ultramodern hotels.