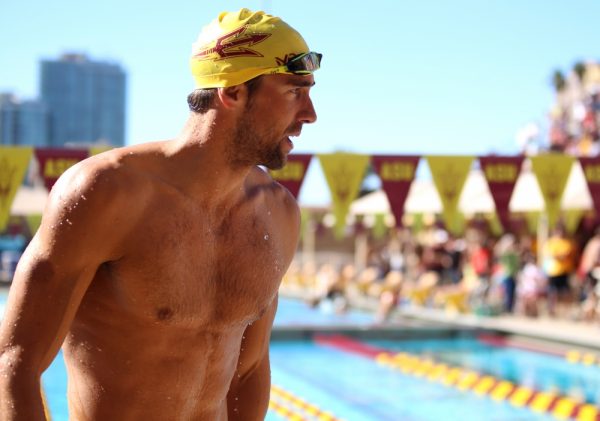 You might be thinking that this man has either lost his mind or his ability to feel the weather. We all know Michael Phelps can bring the heat in the pool, but now he looks forward to his retirement from swimming and the start of a new chapter at Arizona State University.
With men's swim racing in the Olympics coming to an end, we can't help but wonder what our golden boy, the twenty-two-time gold winning medalist, sees in the desert city. What brought him to Tempe?
Phelps' booming success is owed to none other than Bob Bowman, who has been working with Phelps for most of his Olympic career. In 2015, Bob Bowman announced his return to the college ranks for the first time since 2008, when he coached Michigan's swim team. This was the same year that Phelps revoked his retirement promise and moved to Michigan to begin training with Bowman.
In 2012, the most decorated Olympian insisted that he would retire, only to come back stronger in the 2016 Rio Olympics.This time around, Phelps announced that he will officially be joining the Sun Devils for the 2016-2017 swim season as a volunteer assistant alongside Bowman.
Phelps claims to owe so much of his mental and physical strength to Bowman. Way before Bowman confirmed his position as head coach at Arizona State University, Phelps was rumored to have plans to follow his coach wherever that would take him.
Bowman made his confidence in the program's potential clear by stating that
"I looked seriously at the potential of this program and this university, it's clear that this can be such a great story not just for the program here or for ASU but for collegiate swimming and collegiate Olympic sports," he said. "It could be a model for others to follow."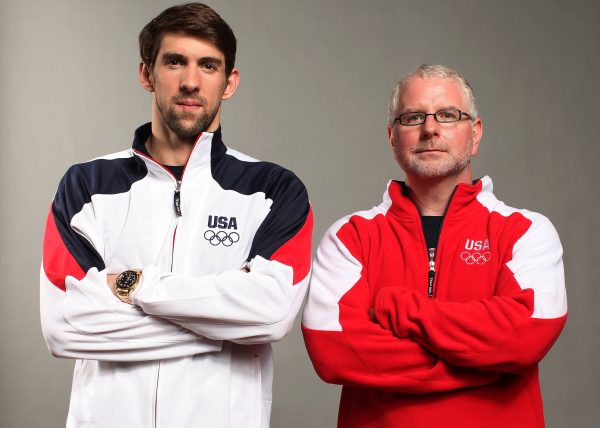 Although the University doesn't have the most promising past—the men's program in 2008 suspended for lack of funding—the campus seems ecstatic to have both Phelps and Bowman. It is rumored that up to $1 million in upgrades have been made around the campus pool in preparation for the Olympic dream team.
Bowman packs a hefty success list: CEO, head coach at NABC and six time winner of the USA Swimming Coach of the Year. He has coached an incredible number of 43 swimmers to set world records and we expect nothing less from his protege.
We wish these two the best as they begin this new chapter in their careers.
Give 'Em Hell Devils!