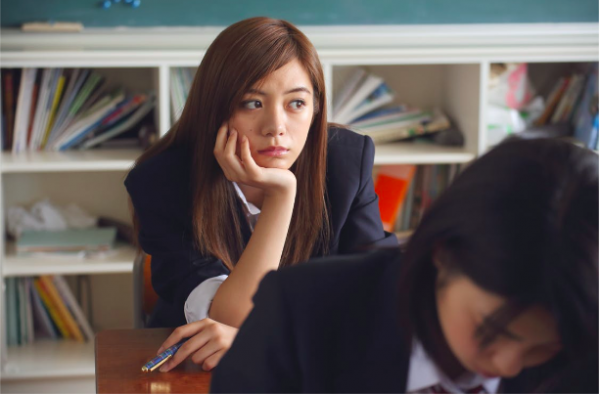 Congratulations! Finally, you made it to college. No other stage in your life will surpass your university experience. Yes! Moving to college is a nerve-wracking stage in the life of any student. "Get students connected," these are the wise words of Martha McCaughey a professor of Sociology at Appalachian State University located in North Carolina.
Of course, there are several ways to assist you to settle in faster for a smoother first-year college experience. It doesn't matter if you're suffering from long spells away from home or struggling to make friends, there are different ways to combat these emotions.
Stay Focused On Your Studies
As you start college, learning to adapt to the new study patterns is challenging. Hence, if you go through the challenge of having fixed and heavy workloads or unsure of where to begin your projects, there is a swift and easy method. Here, all you have to do is try and prioritize all your assignments and device a carefully organized routine.
To help you further achieve a comfortable learning time, consider recording events and tasks on your calendar. Such will also assist you in attending all seminars and lectures, ensuring that you don't forget anything. Staying organized is important for your overall studies as it helps you to keep tabs on upcoming deadlines and also in exam revision. Eventually, you'll have swiftly transformed yourself from high school to college!
Creating Different Learning Communities
One of the best ways that universities are using to engage college students in their coursework is through building learning communities. Have you considered joining study groups? If not, we are going to show you some compelling reasons on why it's a successful study method. Let us take the example of Sociology class operating a food pantry to improve their knowledge and health.
"What's happening in the coursework comes to life," says Richard Guarasci, the Wagner College president. The College is one of the best at what it does, and it recognizes one key factor. It realizes that academic frustration is one of the largest 'enemies' of a successful learning program. In this case, a good number of schools are now strengthening their school advisory programs and improving remedial tuition.
Make As Many Friends As You Can!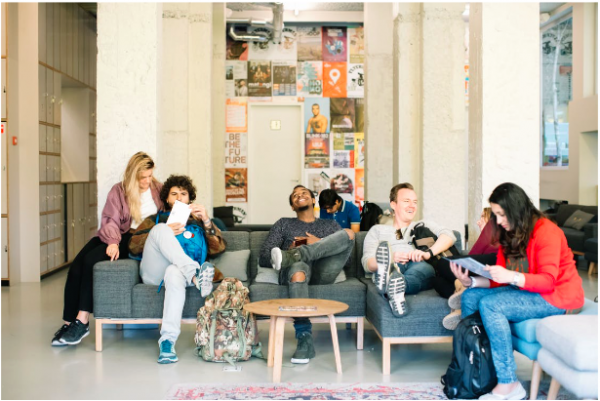 The people you meet in college dictate the kind of person you'll be in future. Whether you live in school hostels, off-campus accommodations and irrespective of which course you choose to study, you'll have a good chance of making many friends. Another method is by signing up to sports teams such as soccer, swimming or basketball. Who knows, you might end up becoming one of the most popular and well-paid sports athletes in the world.
It's important to take a break from your coursework now and then, take up core-curriculum activities and build a strong circle of friends. Alexander McCormick, a student survey expert, indicated that bonds "both socially and academically" are critical to a fast life in college. Are you struggling with your studies? Here, having people to talk to significantly helps!
Tackle The 'Monster' Of Homesickness With No Fear!
As you start your life in college, there'll come times when you'll miss your parents, and friends back at home. Do not panic once it happens and remember that you're only human! Even though you've moved away from home, you're still allowed to stay in touch with your relatives. Unlike in high school, it's so easy and quick to keep communicating with your parents while in college.
You can call or video-chat with them through applications such as Skype. Several universities have robust and sufficient travel links. So, all you need to do is to book a bus or train home during the weekends and say 'Hi' to your parents. Such level of communication and personal contact significantly eliminates the awful feeling of homesickness.
Make Use of Every Opportunity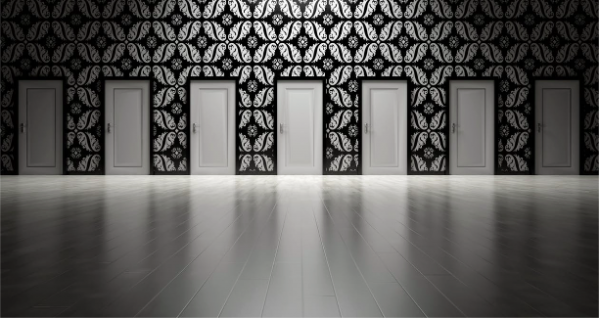 There are several things to learn in college other than its vigorous course work. Open your mind to fresh possibilities for an easier college experience. Several colleges have a broad selection of activities both study-based and socially based. Have you thought of trying something new? Well, this is the best time to engage your body and mind in different programs, outside your lecture hall.
Good examples include: learning a new language, trying out a sports activity, or joining a volunteer group. You might even discover a hidden talent. It is also a good way of learning new skills and getting to know new friends. Once you finish college, you'll easily impress your future employers with such external pursuits!
Explore and Learn the Monumental Features of Your Campus
Getting lost on campus is very common for first-year students. Therefore, it is important to learn all there is to know about the college immediately you set foot! Such will help in attending to lectures on time as well as getting ahead of your other students.
Also, it doesn't look stupid if you decide to carry a map of your college with you, especially during the first few days. Always try to learn about the lecture hall at an earlier stage and research on how you can easily get there. Of course, using Google maps is a fantastic example. Similarly, consider asking the other students for directions, and they should quickly point out the correct direction.
Do You Have A Budget?
It is important to create a budget even before you join college. Learn about the costs of accommodations, food, and other crucial learning equipment. Such will help you maintain good study routines, managing of expenses and getting enough food and shopping as well as socializing.
If possible, build your budget along the things mentioned above and follow it up to the very last penny. To boost your finances, you may even consider taking up a part-time or full-time job if it fits into your schedule.
Build Personal Relationships with Your Tutors
Creating a healthy relationship with your lecturers gives you an incredible college journey. They are your guide and offer assistance whenever you're struggling to understand a certain topic or assignment. If you're comfortable talking to your lecturers, you'll have an easier time getting the assistance you need.
Every lecturer gets time away from teaching. Hence, take this opportunity to contact them through personal appointments, phone calls or email them your specific queries. They know that as a first-year student, everything seems familiar and they are always there to help you!
Learn the Best Place to Get Help
As previously mentioned, the life of a first-year student is filled with numerous challenges. It is, therefore, important to know where to get help once you encounter a problem. Almost all colleges have an individual student support program to help you answer different questions about various topics. The teaching staff is specially trained on several aspects of your college life, and if they can't directly assist you, they can easily refer you to the right person.
Conclusion
Leaving home to start a brand new life in college comes with its fair share of challenges. However, with the above tips, we can say that you'll be on the right track and success is not far from the horizon. So, step aside from your high school book report outline and other similar projects by settling, adapting and creating a proper learning college routine. Which method works best for you?
Author's bio:
Lori Wade is the content writer and a career specialist for college students. She is a content marketer, sharing experience on writing, education, and self-development in her publications, for example, https://eliteessaywriters.com/blog/how-to-write-a-book-report/ . Connect with her on Facebook and follow her on Twitter.