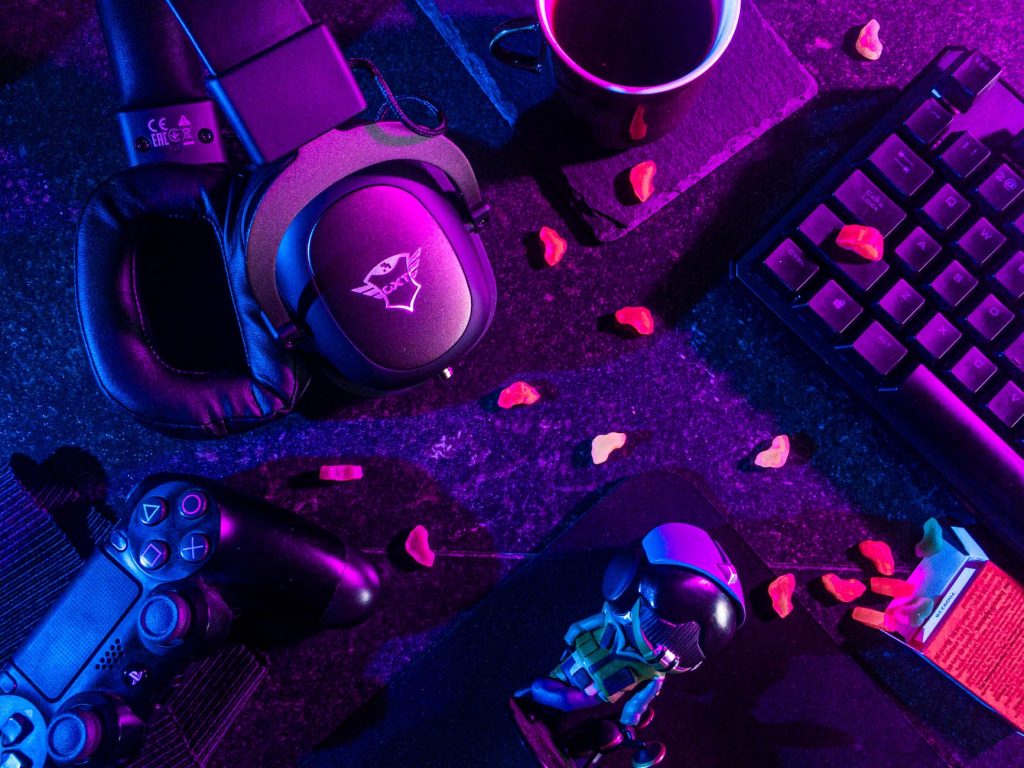 Gaming has come a long way since the days of Pac-Man, Duck Hunt, and Pong. Competing in those days meant only getting a high score in the local arcade and bragging about it in front of pals. With the advent of modern technology, gaming is witnessing more players and a rise in the significant cash flows in the ever-increasing prize pools. It isn't hard to believe since the popularity of online gaming is increasing, making it an enticing prospect for pro gamers worldwide. 

Now that you're watching your friends gain laurels in online gaming, you don't want to leave a stone unturned towards being one of them. However, you have some questions triggering your mind as to how to become one? What does a pro gamer do? How to pave a path to competitive gaming? The best thing you can do to resolve the triggering questions is to stick to us for some online gaming tips. Let's get started:

Playing eSports for all the right reasons is essential as anything else in life. Some of the most valid reasons to play are the love of competition, the satisfaction of growth as a player, and the sense of contributing to the team and the community at large.

Such motivations keep you engaged in the longer run. Cash, quick success, and fame will burn out much before turning you into a pro. You will experience a world of difference when you love the game. You'd want to indulge in daily practice and acquire the skills of becoming a pro sportsbook gamer. Challenge yourself by competing with the best online players. Focusing on one game will help you in building your reputation and make you a better player.

With Xbox Live, you'd want to practice and compete with the best and skilled players around the clock. You cannot randomly find people to play against you. Instead, it's about knowing the game you're good at. Yes, whether it is a racing sim with FPS titles like Halo or iRacing- gaming experts suggest mastering a game by practicing it to the best of your abilities. The more time you spend playing the game, the better you'll become with the gaming tactics. Once you find a perfect match for yourself, build your reputation as a skilled single and team player.

Now that you have established a reputation as a serious competitor, it's time to find a team. The chances are excellent that the team sees you if you're outstanding. If not, try to find groups on your own. Gamers have their communities for communicating with teams and players. Network and connect to foster your team and compete to win.

If you're confident of yourself as a single or team player, start entering the tournaments. These are the best platforms for testing your skills in online and local games. All you've to do is research well about these eSport competitions and secure your place to compete as these happen around the year. Gradually pave your path to the pro-circuit levels—lookout for live events. Many gaming communities run online tournaments, which leads to some more significant events. Gaining a spot in the finals of live events will open windows of opportunities for you!

Let's Take the Challenges- Play More, Live More

It takes years of practice and hard work to become a pro gamer. But, there's more to it than merely grinding. A player evolves when he follows a well-rounded training approach. These include social skill development, expanding game knowledge, finding positive motivation sources.

Follow these tips and feel pleasure in your interactive gaming life!