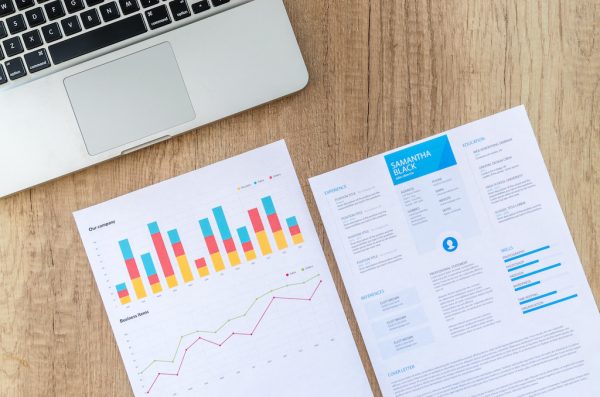 Your resume is the most powerful tool you have when job hunting. In a competitive job market you need to make sure yours is the best it can be.
By allowing you to quickly build attractive, concise resumes which are tailored to the positions you are applying for, resume templates can greatly improve your chances of getting your dream job.
The one-size-fits all resume does not exist. If you are not tailoring your resume to each job posting, you are putting yourself at a disadvantage.
Using online resume templates speeds up the process of building a resume which stands out from the crowd, and lets you quickly chop-and-change the resume to fit each job position.
Employers generally scan resumes in a matter of seconds as they have so many look through, which means that first impressions are crucial. Unless you have exceptional design skills it is not easy to quickly produce an attractive resume, unless you use a professional resume template.
Editing a ready-made, professionally-designed resume template using an easy-to-use interface is much simpler than starting from scratch. An online resume builder allows you to do just this.
A library of diverse resume templates to meet your needs
Whether you are still studying and need a winning student resume template or you have little or no working experience and need an effective entry-level resume template, there is a library of customized templates to meet your individual needs.
There are multiple traps that candidates fall into when they create resumes from scratch. Aside from poor design, job hunters typically include too much information (which puts employers off) or include space fillers (which in no way sells you to the employer).
You can avoid these traps by using resume templates. They are crafted to highlight your strengths in clear and concise way. When an employer scans a well-designed resume their eyes will be drawn to the key selling-points.
In addition, using an online resume builder allows you to look through perfectly produced resume samples from successful job seekers in your industry, and offers expert advice and tips to guide you through the process.
Using an online resume builder means you can work on creating the perfect resume from anywhere at any time, as you can make last-minute edits using your laptop, tablet, or cell phone.
If you are currently looking for a job, do not waste your time trying to produce something from scratch. Not only will it cost you time, but the chances are you will produce something of an inferior quality. Using a template is a quick and simple solution that boosts your chances of grabbing the attention of employers.