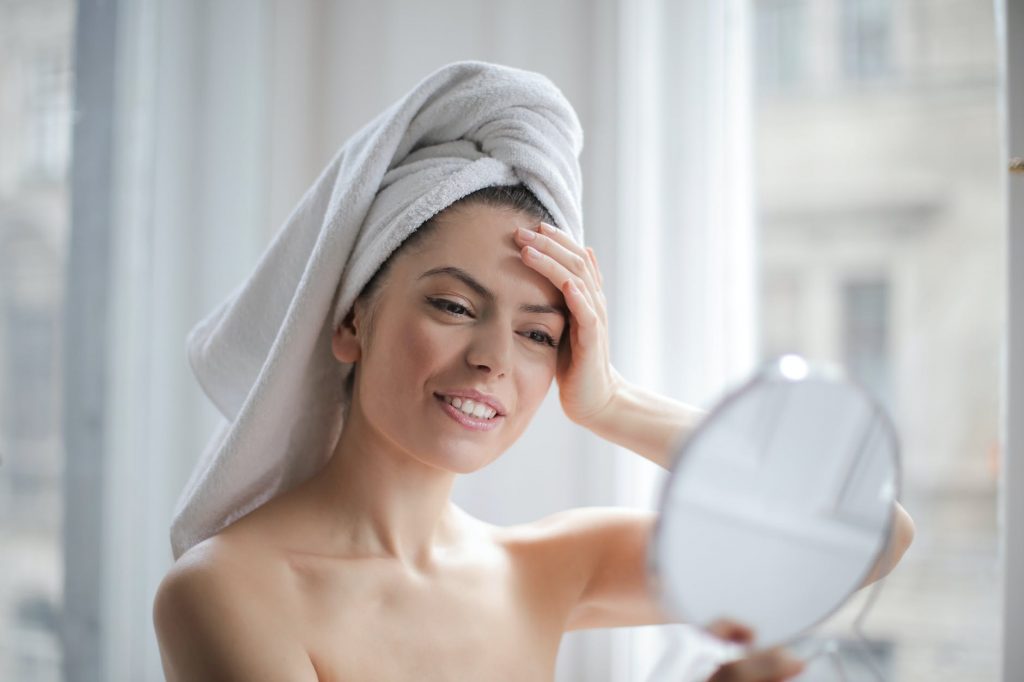 You probably have heard the benefits of using CBD. But did you know there are actually CBD health benefits for skin when adding CBD to your skincare routine?
CBD, also known as cannabidiol, is used for many reasons, especially for glowing and healthy skin. So, what are the main benefits of using CBD for skincare?
Calm Acne
Yes, CBD can help you control your acne! Acne can be uncomfortable, painful, and embarrassing. It can take medications that are worth a pretty penny to get just a little bit of relief. But using CBD for your acne has been shown to help treat breakouts and also reduce scarring. From cleansers to moisturizers and spot treatments, you can easily find CBD skincare products geared towards acne.
Reduce Wrinkles
To keep that youthful look, CBD can also help reduce facial lines. It is a safe anti-aging treatment that is much less expensive than surgery. In fact, many wrinkle creams, eye creams, and serums contain CBD nowadays.
Fight Dryness and Inflammation
Are you suffering from dry or inflamed skin? Especially in the winter months, skin can be very dull and dry. CBD can be a quick solution to add extra hydration to your skin along with reducing redness and inflammation.
Tips to Follow
Of course, just like with any skincare product, if you ever experience irritation from using CBD, quit using it and talk with your dermatologist. The good news is that most people have had great results in adding CBD to their skincare routine.
The beauty of CBD is that you can either replace your current skincare products with products containing CBD or simply just add to your current skincare routine.
Be consistent and patient. It will take some time for the CBD to really impact your acne and wrinkles. Everybody's skin is different, but CBD has been an effective treatment for a variety of skin types and skin issues.