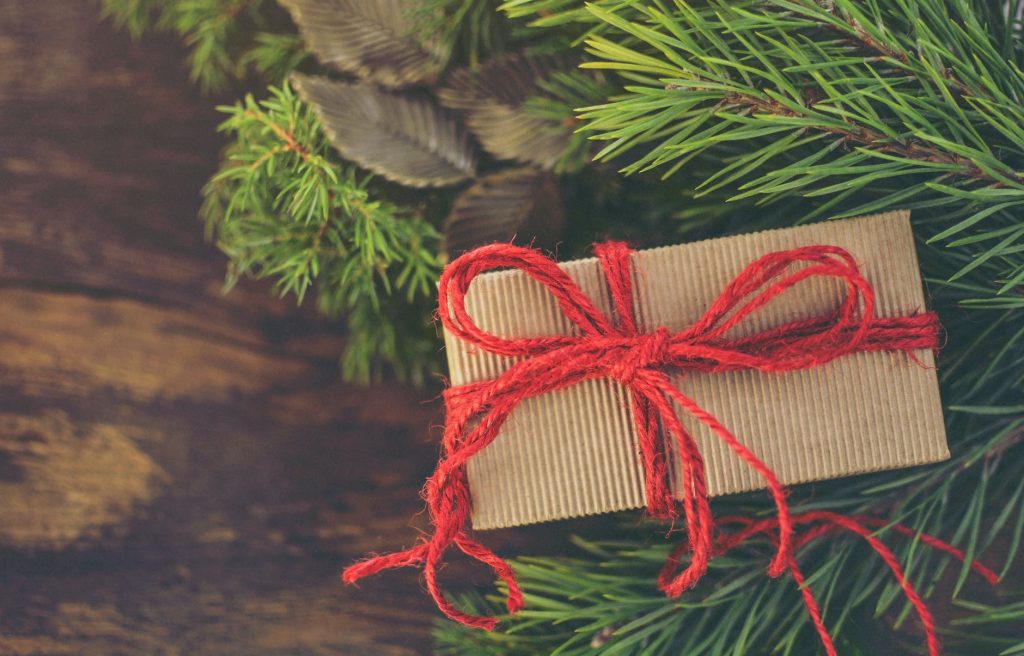 Finding the right gift for a man is not that difficult. However, if you want to avoid giving your partner yet another boring gift like a 3-pack underwear, a set of socks, or a couple of mediocre ties, you're going to have to think about what you're going to give him this coming holiday season. That is if you want to put a smile on your man's face.
This list of gift ideas caters to different types of men. So naturally, not everything on it will be suitable for your guy. Hopefully, some of these well-thought out ideas will inspire you and help you find the right gift that will make your man happy and avoid that seasonal "received bad gift face (RBF) syndrome" that often occurs during the holidays.
1. DaVinci IQ2 Vaporizer
The DaVinci IQ2 premium precision vaporizer is ideal for a man who enjoys his herbs and considers himself a connoisseur of the different varieties of dry herb strains. The DaVinci IQ2 is a simple portable, dual-use vaporizer designed for dry herb enthusiasts on-the-go. The IQ2 variant is the latest in a long line of high-quality DaVinci IQ vaporizers. It provides cooler vapor, great flavor, and excellent temperature control.
DaVinci's IQ2 vaporizer gives users the ability to fully customize their cannabis consumption experience through precision temp control and adjustable airflow. It also allows them to monitor their dosage per draw and session. The DaVinci IQ2 vaporizer costs $295 and it comes with a 10mm bubbler adapter, a ceramic extract tab, a 0.2g dosage pod, nine pieces of organic cotton, nine alcohol wipes, a pick tool, and a USB charging cable. The color options are Onyx, Graphite, Amethyst and Cobalt.
2. The Ridge Wallet
A wallet! How is that an exciting gift? Let me explain. The Ridge is not your run-of-the-mill wallet or billfold. It is specifically designed with a minimalist approach, capable of carrying everything you need and eliminates everything you don't. If your guy is one of those people who prefer a minimalist lifestyle, he will surely enjoy this gift. The Ridge Wallet is built with a durable aluminum body and features elastic straps designed to hold up to 12 cards and your choice of either a money clip or a cash strap on the back side of the wallet.
The Ridge Wallet also boasts a robust security feature, utilizing RFID-blocking technology. This keeps tech-savvy thieves from getting unauthorized access to bank accounts or stealing identities. The Ridge Wallet comes in a wide variety of colors and cool designs, such as titanium matte black, titanium gunmetal, Damascus steel patterns, carbon fiber, titanium stonewashed, and more. Pricing for The Ridge Wallet starts at $75. The Ridge also offers phone cases, backpacks, and different accessories.
3. Manscaped Grooming Kit
Manscaped is a popular brand founded by a father-and-son team that sells various grooming products for men, including their popular cordless hair clipper, cordless ear- and nose-hair trimmer and nail-grooming kits on top of other men's hair and skin products. This is an excellent holiday gift for all types of men, especially the hairy ones. You can purchase Manscaped products a la carte or as a complete kit.
A good gift package option from Manscaped is The Performance Package. For the price of $109.99, your guy will get The Lawn Mower 3.0 hair trimmer, The Weed Whacker ear- and nose-hair trimmer, the Crop Preserver anti-chafing ball deodorant, the Crop Reviver ball toner, and a free Manscaped boxers and travel bag. The product names alone will surely put a smile on your man's face, while leaving him smelling nice and feeling smooth.
4. Vessi Shoes
I know, right? What's so amazing about a pair of shoes? Well, this isn't your typical pair of regular boring sneakers. If your guy appreciates comfort and practicality in his footwear, he will surely enjoy this gift. Vessi is a relatively new player in the footwear industry. The company was founded via a Kickstarter campaign that launched way back in 2017. As of mid-September of last year, the company has raised over $1.2 million, backed by more than 9,000 people, with an initial goal of only $25,000.
The Vessi brand is known for its innovative, all-in-one, multipurpose sneakers that utilize a patented waterproof technology. Their footwear is designed for the highest level of performance, able to withstand the toughest conditions all year round. All of this, without sacrificing comfort, practicality, and aesthetics. They offer everyday sneakers, weekend sneakers, cityscape sneakers and everyday slip-ons in various colors and designs for both men and women. Pricing starts at $135.
5. Raycon E25 Earbuds
If your man enjoys listening to his favorite tunes while on-the-go, the Raycon E25 earbuds might just be the perfect gift for him. Produced by RayconGlobal, a lifestyle brand created by singer and TV personality Ray J and an NYC electronics distributor Cowboy Wholesale, the Raycon E25 is a stylish, wireless pair of earbuds coming in for as low as $79.99. Not the cheapest, but certainly not super high-end either when it comes to the price tag.
The Raycon E25's packaging is quite flashy, perfectly complementing the actual product's overall aesthetics. The package comes with the two earbuds, a charging case, a micro-USB charging cable, a piece of literature (manual), and six pairs of silicon tips of different sizes, ranging from extra small (XS) to extra large (XL). The Raycon E25 boasts up to six hours of battery life and up to 24 hours of battery life with the charging case. This is a great pair of true wireless earbuds for a man who loves listening to music in private, without the hassle of wires.
6. Free Voucher to Play Slots
Another great gift idea is a free voucher to play slots online. Who doesn't love to test their luck? And without having to leave their own home! No deposit free chips can be the perfect gift for that man in your life.
Conclusion
There you go; six great gifts that will surely bring a smile to your man this coming holiday. The list, albeit short, caters to every budget range, taste, and preference. If you and your man partake in occasional cannabis sessions, the DaVinci IQ2 vaporizer is a gift that the both of you will definitely enjoy.
If you're unsure what to give him for a Christmas gift, you can't go wrong with the Manscaped grooming kit or The Ridge Wallet. As for the Vessi shoes, every man appreciates a good pair of sneakers as much as the other guy. The Raycon E25 earbuds offer great value for your money, if you're looking for that perfect gift for your music-loving man.