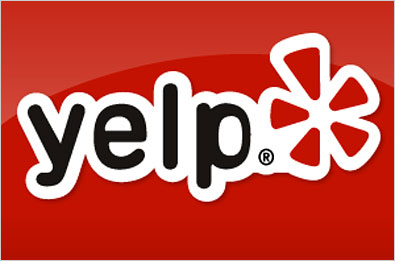 A while ago, here in the bowels of hell (Phoenix) we all got to watch a local restaurant get torn apart by the internet community–not from the service or the food, but from their response to this Yelp review from Joel L. Parts of which included:
Dear Joel,L. It is blatantly obvious to me why you were ALONE on a Saturday night!
Read any of the reviews that have been written about us and you will see that EVERYONE loves us!! The only people that don't  is our "Competition". We knew you had been sent by another restaurant before you even ordered your $14.00 Pizza.
What? WHAT. How as a restaurant owner and chef could you find that remotely okay? Even though I'm sure every business owner thinks that at one point or another–it's probably not good to plaster it allover the goddamn internet. Here's my favorite part of this batshit story:
Do US a favor and keep your ugly face and you ugly opinions to yourself and go back to the restaurant that you really work at!!
He looked kind of cute to me, but what do I know. Honestly, I wanted to head over to this place after work to watch this debauchery go down in real time, but I REALLY didn't want to give them any of my money. Anyway, apparently Chef Ramsay of Hell's Kitchen fame took them on as a challenge for his new show, Kitchen Nightmares, and publicly displayed this shit show of a restaurant.
Things to expect during the episode: fighting, cat babies, crying, and gross-outs.
…But wait, there's more: the Couple then turned to Facebook to retaliate against the hoards of shocked viewers, yelpers, redditors, and those with common decency. Here are a few screen caps taken from the ABC Baking Co.'s Facebook wall: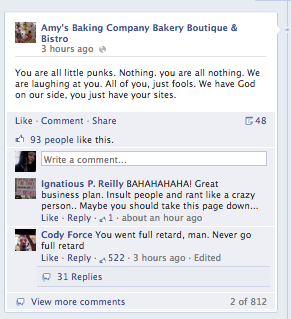 You heard them, God is obviously on their side.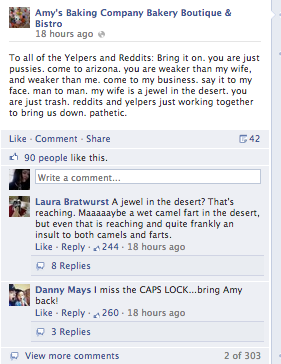 Damn you, Reddits!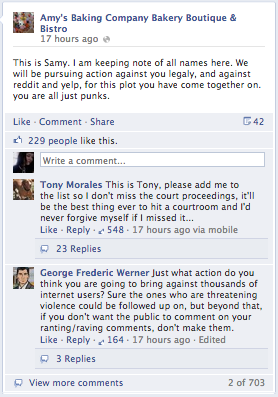 Uh-oh! I better be careful!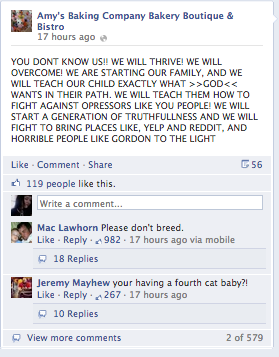 The tragedy of a rich white woman, oppressed in Scottsdale, Arizona.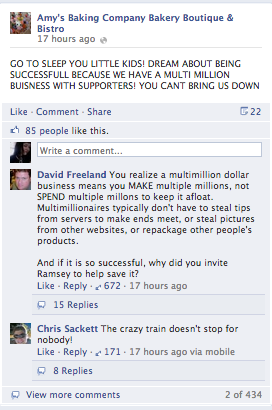 Priceless.