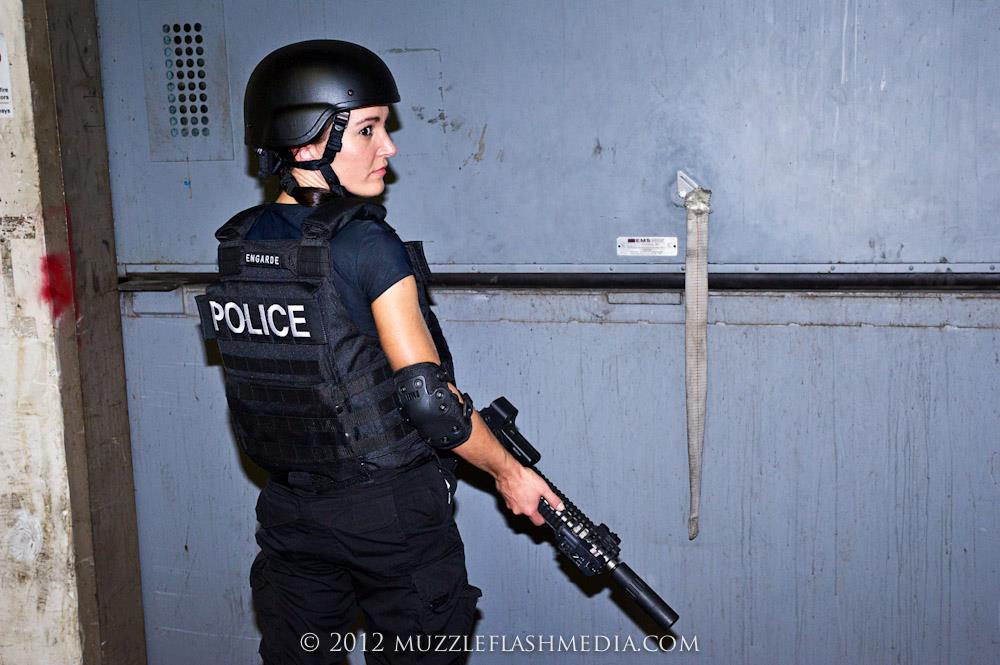 Ballistic protection is regarded as more of a man thing because the law enforcement and security areas have traditionally been male-oriented. But things have changed as the number of women joining these departments is on a rise. Needless to say, women need protection as much as men do because they are exposed to the same level of risk as their male counterparts. After all, criminals and bullets do not differentiate; they will hit anyone who stands in their way, regardless of their sex. So it becomes important that all officers, including women, have the right level of protection when they step out. However, there are special criteria that females need to bear in mind while choosing bulletproof vests. Let us explain to them in detail.
Coverage matters the most
Very obviously, coverage is the most important factor when it comes to ballistic protection. You would want your vital organs protected against bullets and stab attacks. But this can get a bit tricky when women have to wear conventional body armor, simply because their anatomy is different. Unlike men who have planar bodies, women are curvy, which means that the vest may not fit snugly in the bust area. For example, when a female officer with an ample chest is made to wear a male vest, she gets no side coverage on her chest as her breasts are pushed out. Manufacturers have worked on designs and use darting for shaping ballistic material around the bust. Darts have to be created at the right places to ensure that the bust cinches the material just at the right points and gives the wearer proper coverage.
Length is important
On average, men are larger than women, both in terms of height and weight. There are skeletal differences too, as females usually have shorter legs and wider hips while men have broader shoulders. These skeletal differences are the reason why men and women carry weight differently. Unfortunately, some manufacturers that create and test products for only male wearers may not have sizes that are apt for petite females. It makes sense to choose a brand that has products specifically meant for females. Before you pick a vest, you need to check its length, particularly if it is originally made for men. Wearing one that is too long can restrict movement, which can be risky when you are in a dangerous situation.
Comfort is a priority
Another factor that women must consider with the choice of ballistic vests is comfort. Ill-fitting pieces can be bulky and cumbersome, which is most likely to happen when you settle for ballistic armor originally designed for males. Additionally, they aren't great for large breasted females as they can cause pressure in the bust area and you may even experience trouble breathing. Similarly, overlapping layers in the vests made for women can make them bulky enough to interfere with mobility. When you choose the armor, ensure that it is comfortable to carry but offers protection as well.
Thankfully, reputed brands are taking female ballistic protection seriously and coming up with design innovations that have them covered on all fronts. When you select a product, sticking to these brands is definitely a smart thing to do.