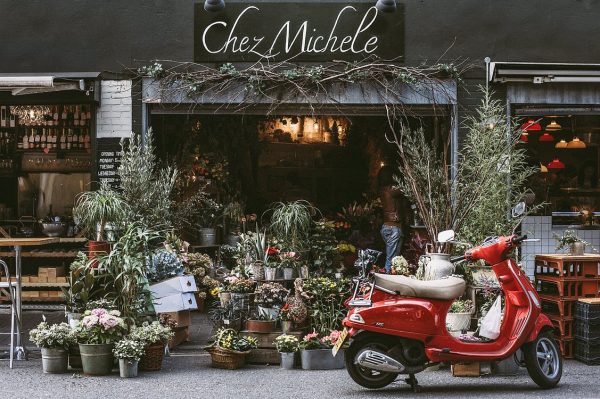 Who doesn't love a good old fashioned Christmas celebration (apart from the Grinch of course)! One of the world's great traditions, Christmas is celebrated in nearly every country in some way or another and continues to delight both adults and children alike.
If you're anything like me, the fun December atmosphere brings to life my Christmas spirit. Yet even the best of us can do the same Christmas over and over, forcing the tradition to become a little formulaic and stale.
So, how to spice things up? The best idea is to visit somewhere completely new for Christmas. This keeps the tradition from being the 'same old Christmas' and gives the holidays a little spark.
To help you plan your perfect Christmas getaway, I've written my top top 10 best places to have Christmas abroad.
The Great Ocean Road, Victoria, Australia
If you're sick of cold Christmas days, then there are a host of warmer option during December. One of my favourites is the Great Ocean Road in southern Victoria, Australia. I've spent numerous Christmas's here for several reasons. Firstly, this is one of the greatest surfing regions on earth. Around every corner is a white-sand beach with beautiful waves and clear water. The rainforests and bush that forms the backdrop to these beaches are also beautiful and home to plenty of koalas, kangaroos and even glow worms! Having BBQ prawns and calamari on Christmas day is also pretty cool.
Antarctica
Okay, so you weren't expecting Antarctica were you? As strange as it sounds, December and January is actually the peak tourist time for Antarctica cruises. Although still cold, this is the warmest period of the year around the Antarctic Peninsula. Christmas cruises are very common and provide one of the most epic Christmas days you'll ever have. Watch whales breach the cold water, or sit near a penguin colony and hear their raucous chatter. Antarctica brings a new meaning to the phrase 'white Christmas'.
Bath, UK
Having just returned from the Bath Christmas markets about a week ago, I can safely say this is one place that needs to be visited during the Christmas holidays. Set within the idyllic streets and squares of this beautiful Georgian city, the Christmas markets offer a plethora of different stalls. You'll find everything from fine art and pottery, to cheese and boutique alcohol stalls. I strongly suggest trying the chocolate vodka! After you've shopped around, grab a mug of warm mulled wine.
Malta
I've been once and thought this place was crazy! If you think you take Christmas seriously, then think again. In Malta, almost everyone proudly displays nativity scenes through their windows or even garage doors. Such is their commitment that a life-size nativity scene is put on every year. The scene, which is known as Bethlehem f'Ghajnsielem, is spread over 20,0000 square meters and consists of over 150 actors. Entire villages take part which creates a fabulous atmosphere. The beautiful Manoel Theatre in Valetta also has a fun Christmas pantomime each year.
Lapland, Finland
The Fins take Christmas very seriously. Forget the North Pole being home to Santa Clause, the Fins believe he resides just north of the Arctic Circle in Rovaniemi, Lapland. Children here are given the opportunity to enrol in Elf School, write their Christmas wish list with quill and ink, and make gingerbread with Mrs Claus. Although quite touristy, the fun of it all outweighs the negative.
New York, USA
Anyone who has seen Home Alone 2 the movie has probably entertained the thought of visiting New York during Christmas. The biggest Christmas tree on earth resides in the Rockefeller Centre where you can also skate on the famous ice rink. On the southwest corner of Central Park you'll find Columbus Circle where there are loads of vendors selling all sorts of Christmas crafts. If you love shopping then you wont be disappointed by the big brand names who all make superb Christmas window displays.
Vatican City, Italy
A more traditional option, but on a grand scale. Awash with nativity scenes, the Eternal City is a magical place to visit at Christmas. You can feel the buzz in the air as people prepare for the famous Midnight Mass. Thousands of people flock to St Peter's Basilica for the celebration and it's certainly something to remember! The Christmas Day Mass is also enormous and shouldn't be missed. If you have extra time, try to explore the rest of Rome where the different squares and churches are decorated in full regalia.
Nuremberg, Germany
If a good Christmas market turns you on, then you can't miss Nuremberg in December! This place is practically an institution when it comes to Christmas in Germany. Each year over 2 million visitors come to the city to experience the market stalls which number almost 200. There is also a traditional wooden ferris wheel, steam train, and old-fashioned carousel. Enjoy some mulled wine and fancy bratwurst for dinner!